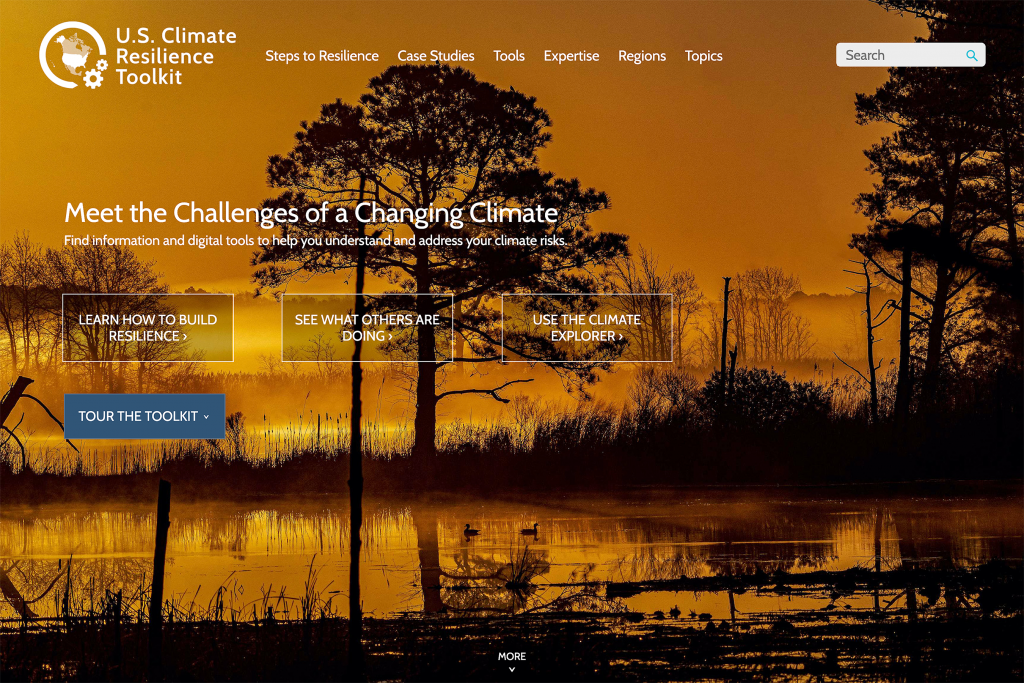 Climate Resilience Toolkit
In partnership with NOAA, the Climate Resilience Toolkit helps communities find information and digital tools to understand and address climate risks.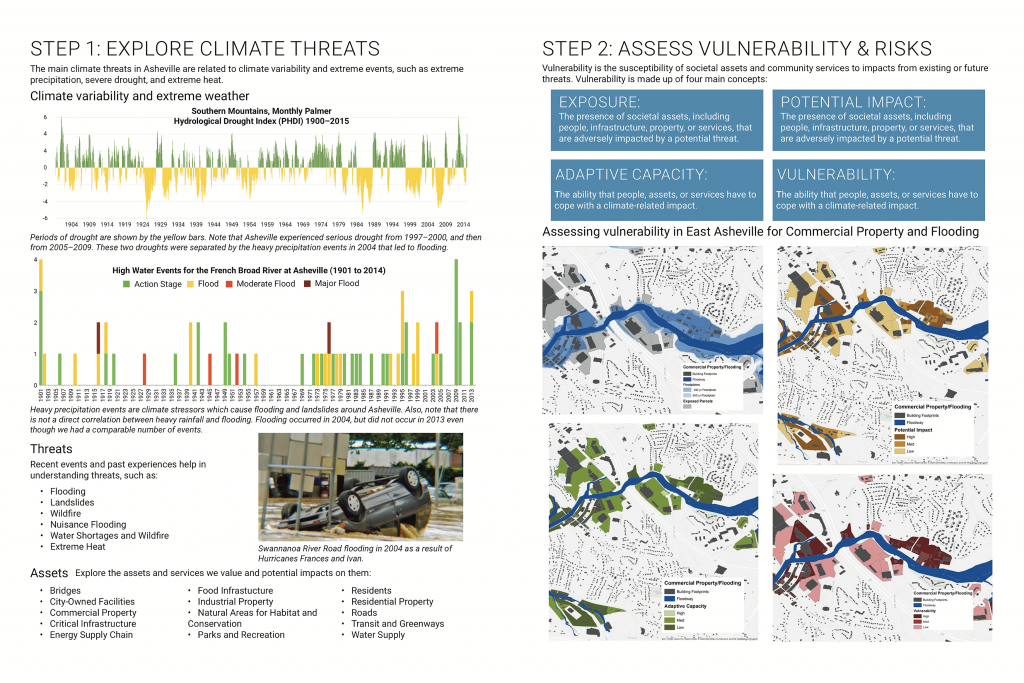 Community Resilience Assessments
Following NOAA's Step to Resilience, NEMAC works with cities and communities to better understand their climate risks, prepare for future impacts and build resilience for a better future.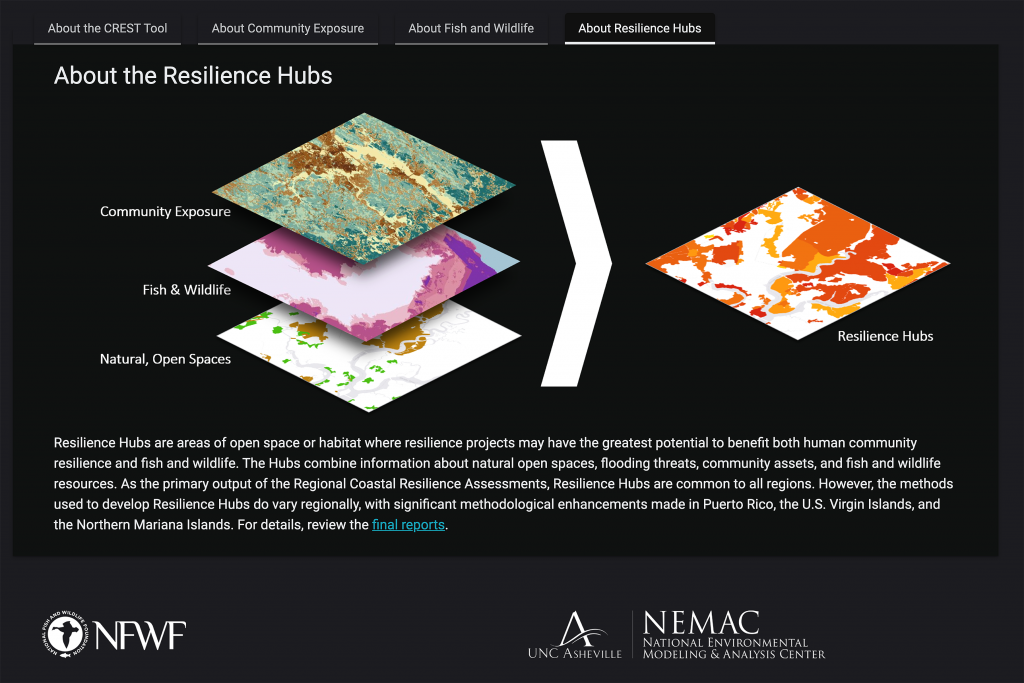 Coastal Resilience Assessments
NEMAC has partnered with the National Fish and Wildlife Foundation to help understand where there is potential for improved community resilience and benefits to fish, wildlife, and their habitats throughout the coastal United States.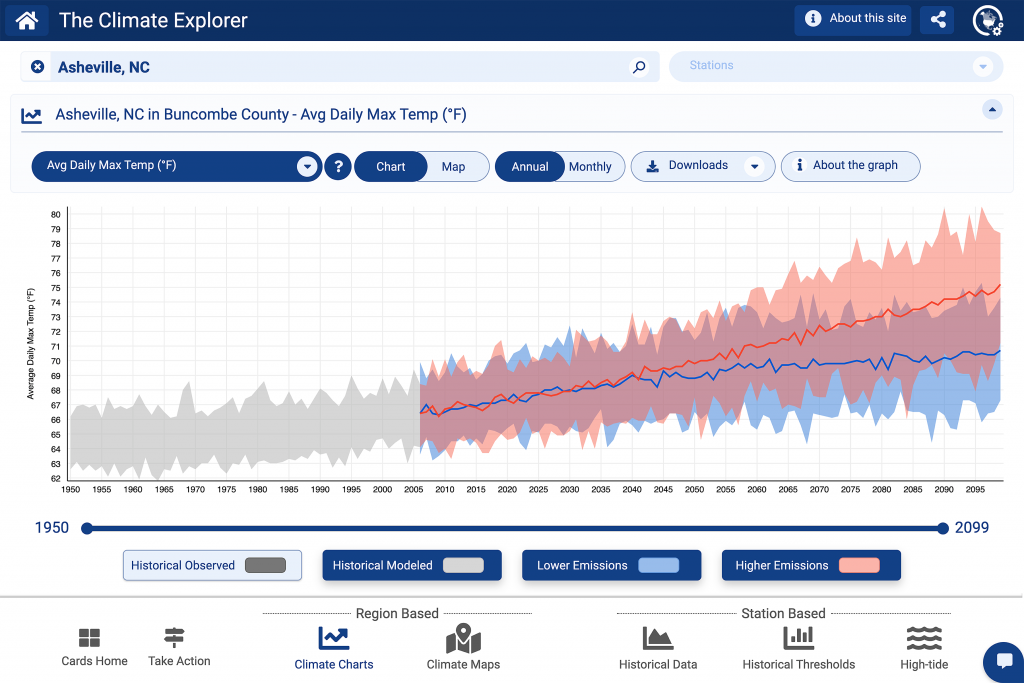 The Climate Explorer
NEMAC has co-developed an application to help users explore graphs and maps of historical and projected climate variables for any county in the contiguous United States.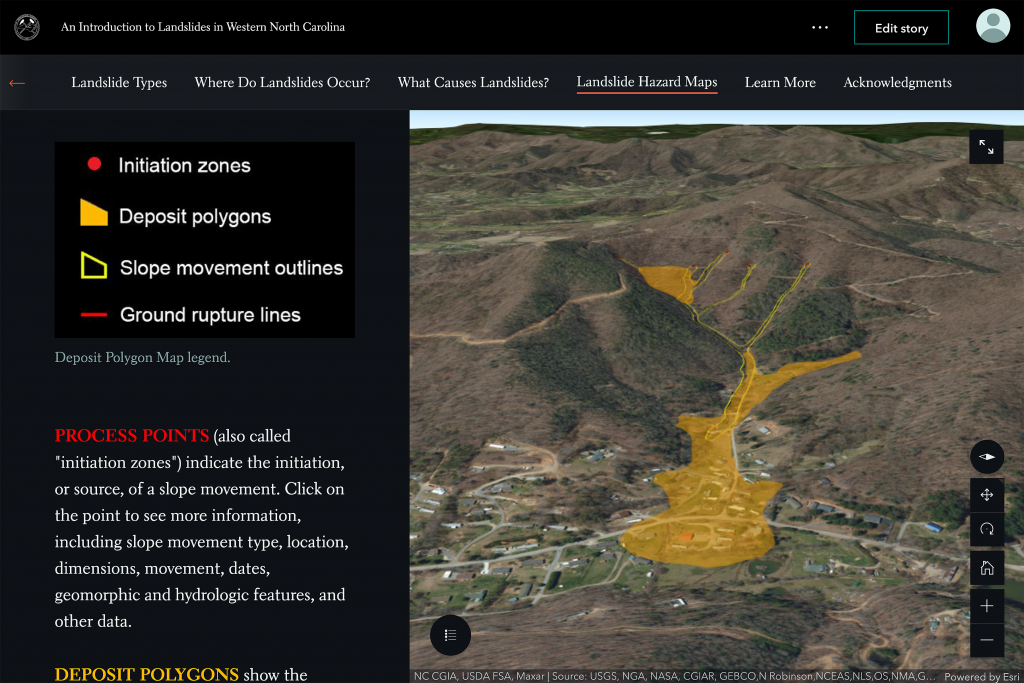 Landslide Hazard Tools
NEMAC is developing a landslide hazard application and toolset with the NC Geological Survey to communicate about landslide hazards in Western North Carolina.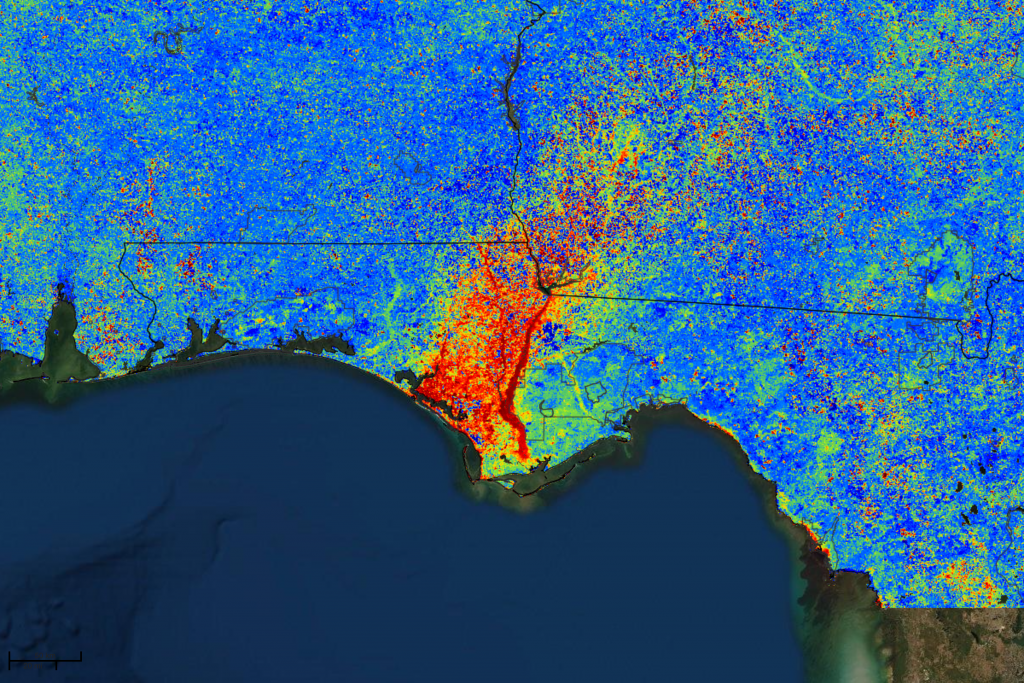 Forest Change Tools
In collaboration with the US Forest Service and NC Forest Service, these applications use satellite data to help forest managers and scientists do their work in meaningful and effective ways.
---