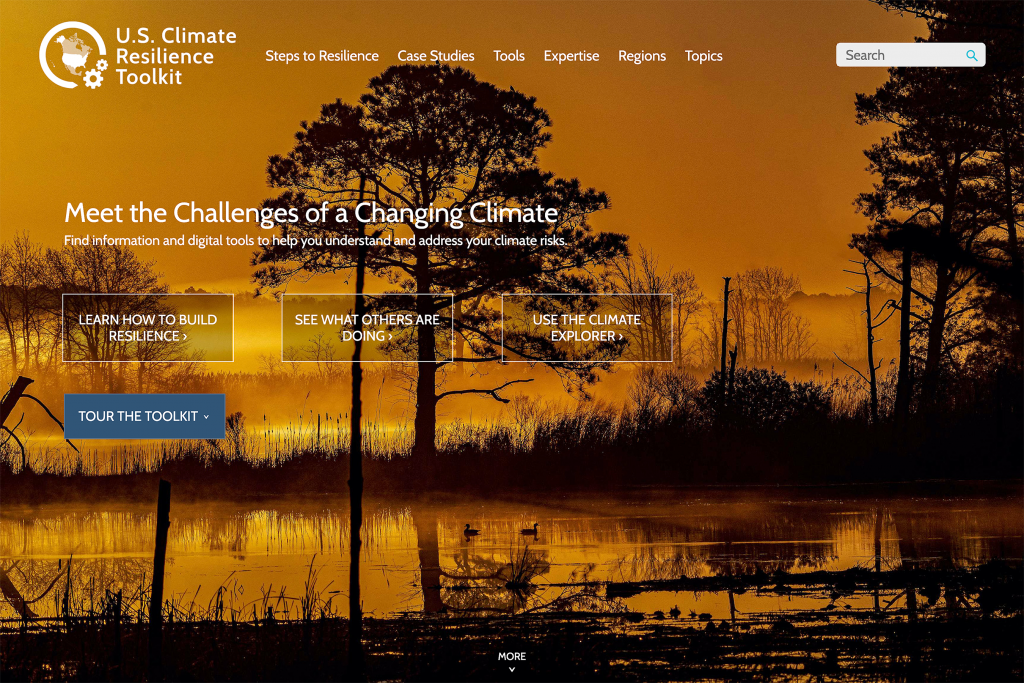 NOAA Climate Program Office
The U.S. Climate Resilience Toolkit—a Webby Award-nominated website—provides scientific tools, information, and expertise to help people manage their climate-related risks and opportunities, and improve their resilience to extreme events. The site is designed to serve interested citizens, communities, businesses, resource managers, planners, and policy leaders at all levels of government.
NEMAC, along with NOAA's Climate Program Office, works to gather and maintain resources that can help people take action to build their climate resilience. Just a few of the features in the Toolkit include real-world case studies, a catalog of freely available Tools, and the Steps to resilience—a five-step process you can follow to initiate, plan, and implement projects to become more resilient to climate-related hazards. Using plain language and easy-to-use tools, the Climate Resilience Toolkit illustrates climate-related vulnerabilities that people face, from national to local scales, and summarizes specific steps they can take to become more resilient.